ICT test : Marconi (Aeroflex) IFR4219
2048 test points available
An inductive and capacity vector test
Capacitor polarity test
Programming of ISP and FLASH
Used ATX testing and programming adapters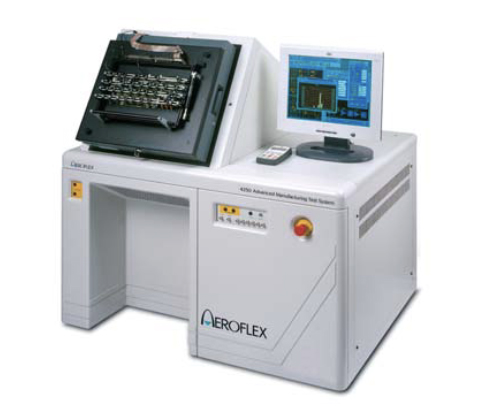 Tester izolací: Surge tester GW Instek GPT-9802
Testing of isolation using pre-adjustable voltage. Testing output 200 VA
Isolation resistance (max.) : 9500 MΩ
Voltage measurement range : AC test with voltage 0.1 to 5 kV, max. 40 mA
Voltage measurement range : DC test with voltage 0.1 to 6 kV, max. 10 mA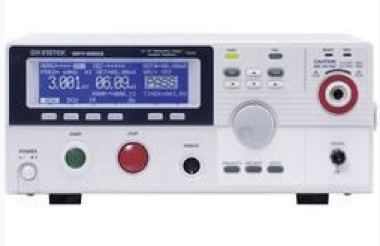 Generátor přepětí (Surge generátor) Lisun SG 61000
Scope of output voltage: 0~4.8KV±10%
Output impedance: 2Ω and 12Ω
Pulse duration: 1.2 / 50μs ± 20%
Output current: 0-2.4KA ± 10%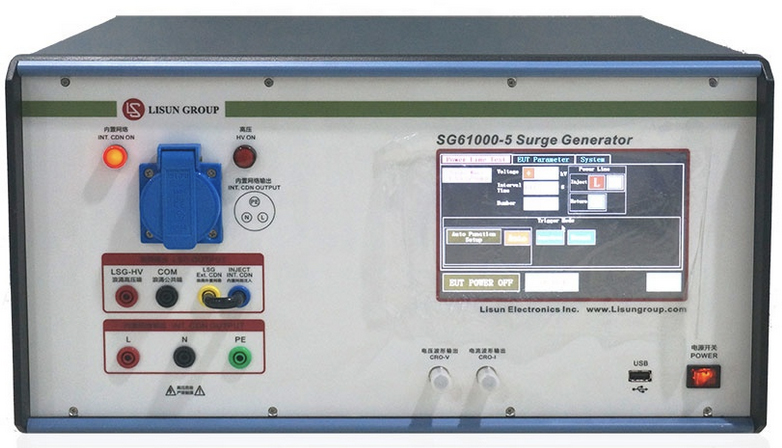 Univerzální programátor: Xeltek SUPERPRO 611S
Supported devices : EPROM, paginated EPROM, parallel and series EEPROM, configuration FPGA PROM, FLASH memory (NOR), BPROM, NVRAM, SPLD, CPLD, EPLD, firmware HUB, microcontroller, MCU
Support of cases (with the use of adapters):
DIP, SDIP, PLCC, JLCC, PGA, LGA, SOIC, SOJ, SOT, QFP, TQFP, PQFP, VQFP, MQFP, LQFP, TSOP, SOP, TSOPII, PSOP, SSOP, TSSOP, SON, EBGA, FBGA, FTBGA, VFBGA, µBGA, CSP, SCSP, QFN, HVQFN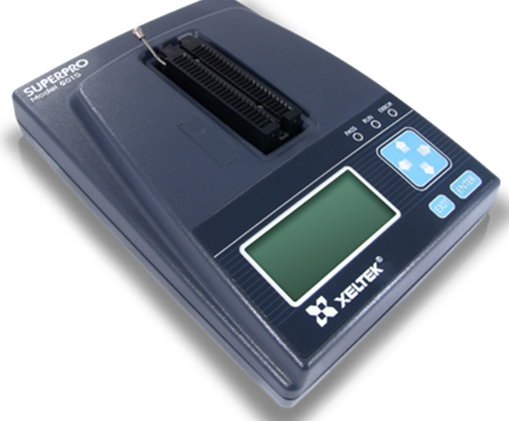 Full-HD mikroskop Visus CMORE Plus
Resolution: 1920×1080 (Full HD)
Zoom: x20 – optical
Lighting: two inbuilt LED lights
Clearance under the lens: 280 mm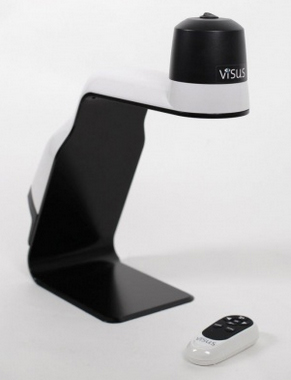 Full-HD mikroskop Inspex HD 1080p
Resolution: 1920×1080 (Full HD)
Zoom: 2x-51x – optical
Illumination: adjustable LED
Clearance under the lens: 250 mm
Simple taking and exporting pictures
Saving of images via USB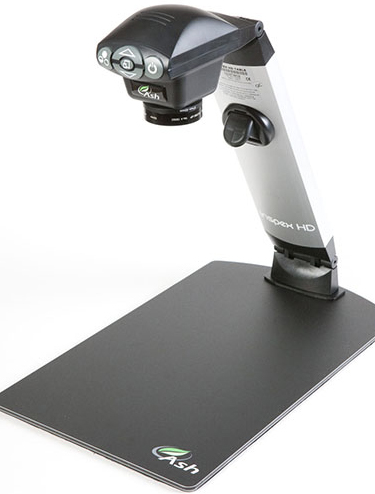 Opravárenské pracoviště Martin EXPERT 10.6
For repairs of BGA, CSP, SO and QFN and other types of SMD.
A semiautomatic hybrid rework system
All soldering profiles and configurations in the repair process are controlled clearly and easily by software.
Heating from below (hybrid): 600 W – 3 000 W.
Heating from the top (hot air): 300 W.
PCB size (max): 300 x 300 mm.
Total basic area: 865 x 460 mm2.
Resolution of the movement system: 0.001 mm.
Placement accuracy: ± 0.015 mm (flip chips), ± 0.030 mm (CSP), ± 0.040 mm (BGA), ± 0.70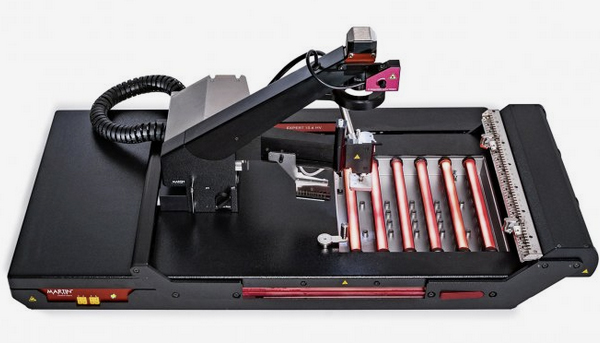 Rentgen Glenbrook Technologies
2D X-ray inspections of mounted boards; especially inspections of BGA chips soldering
The tube can be turned by 45°
Magnification: 4 – 20x
Output of X-ray tube: 20 kV to 70 kV
A simple software with intuitive operation